Spearguns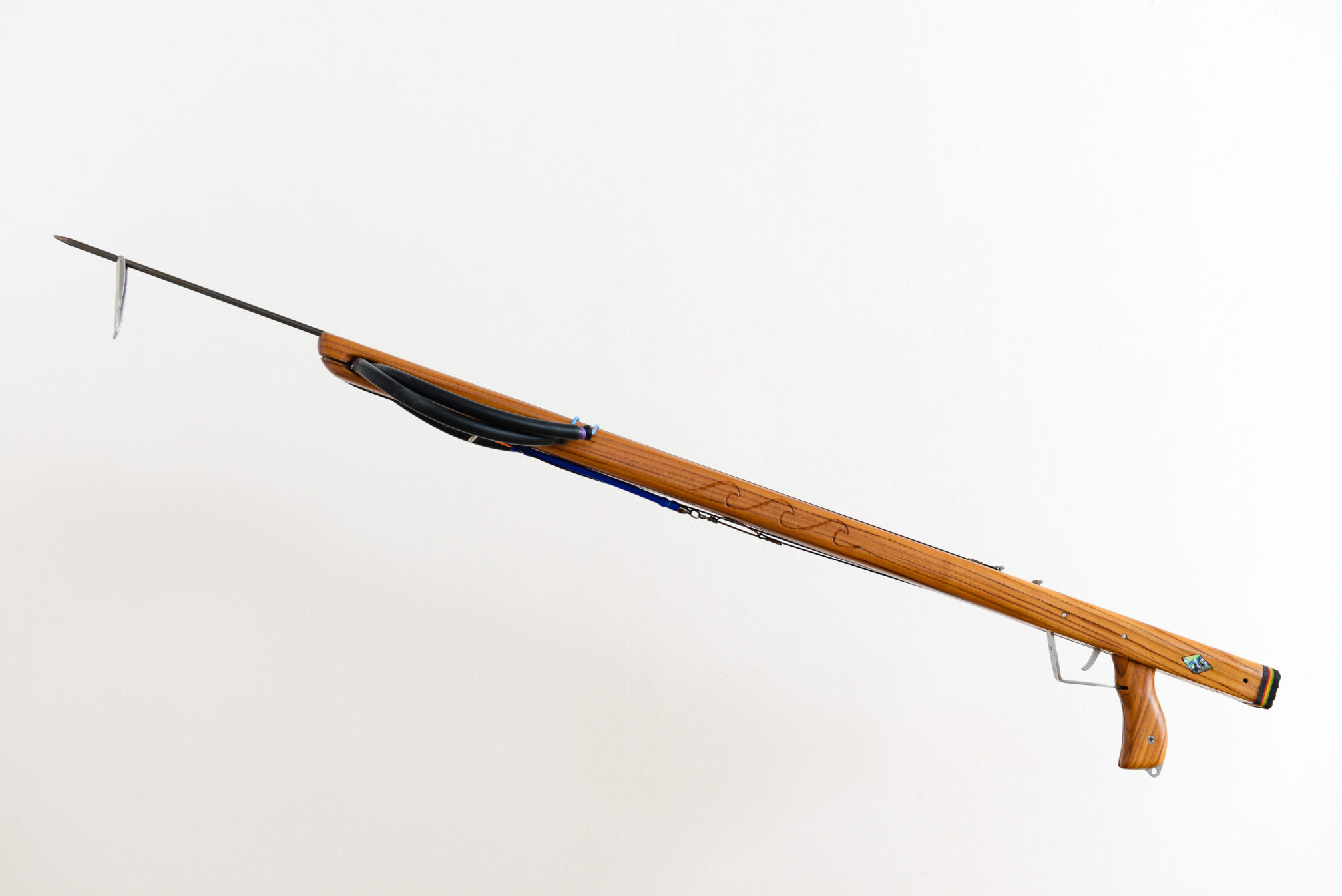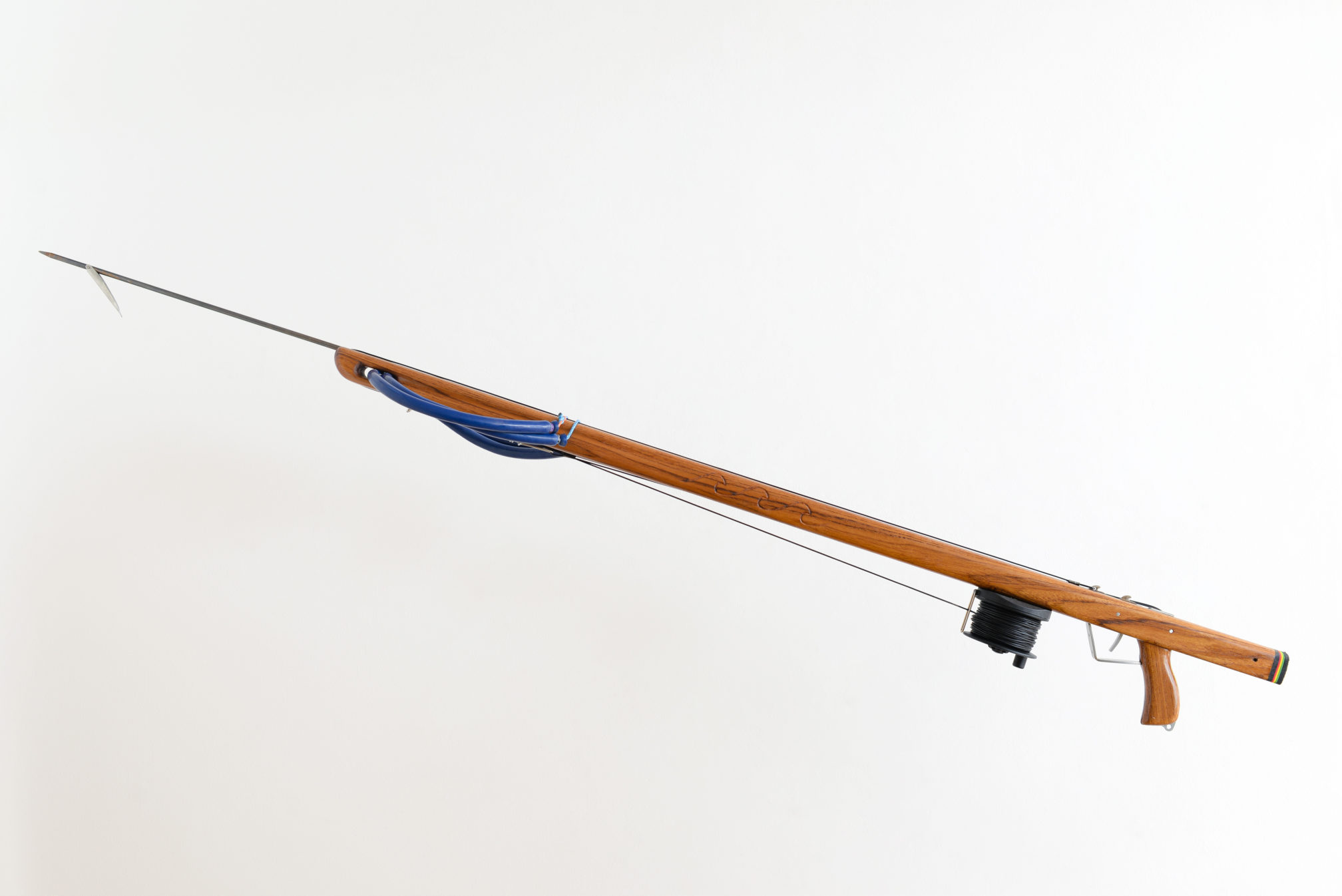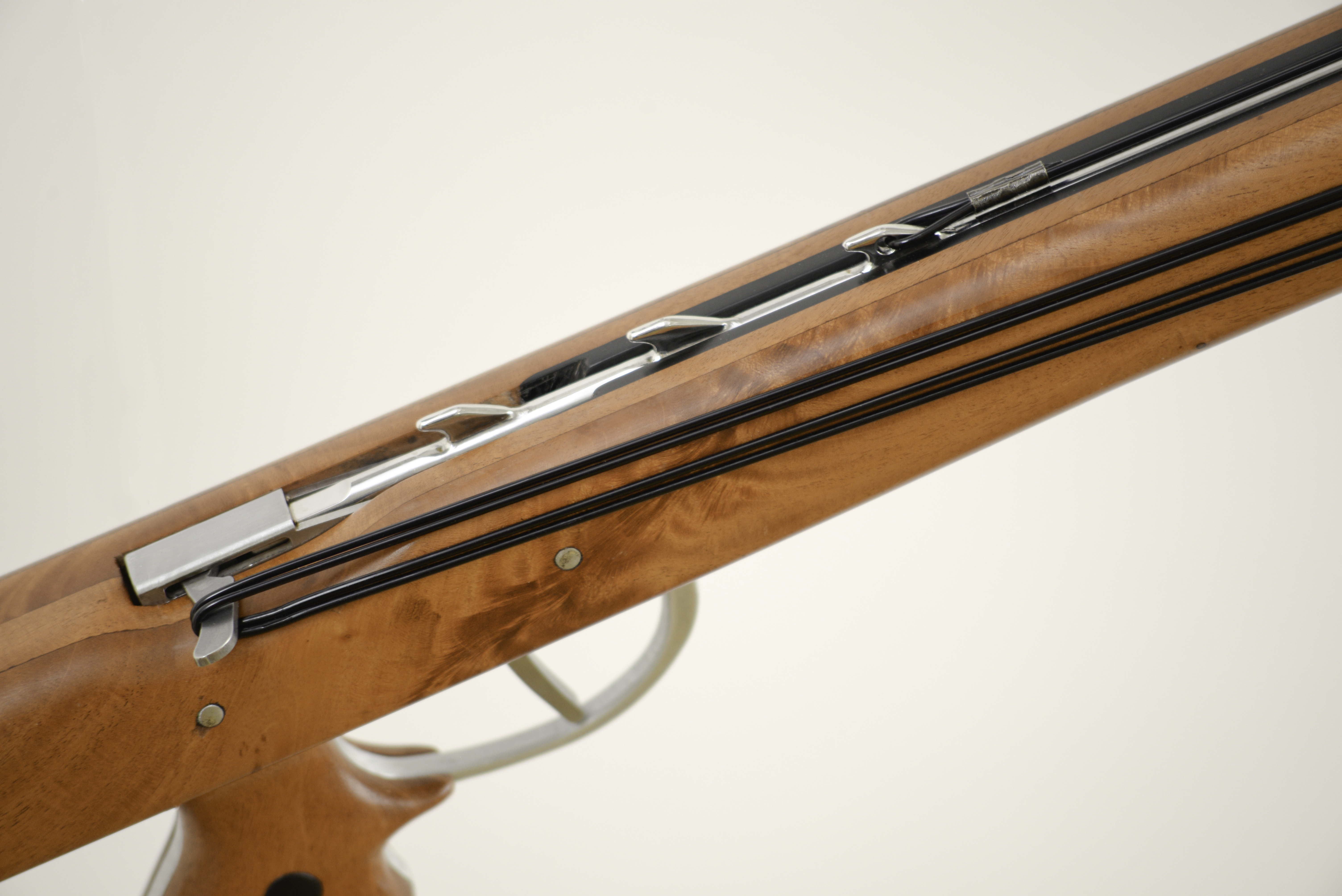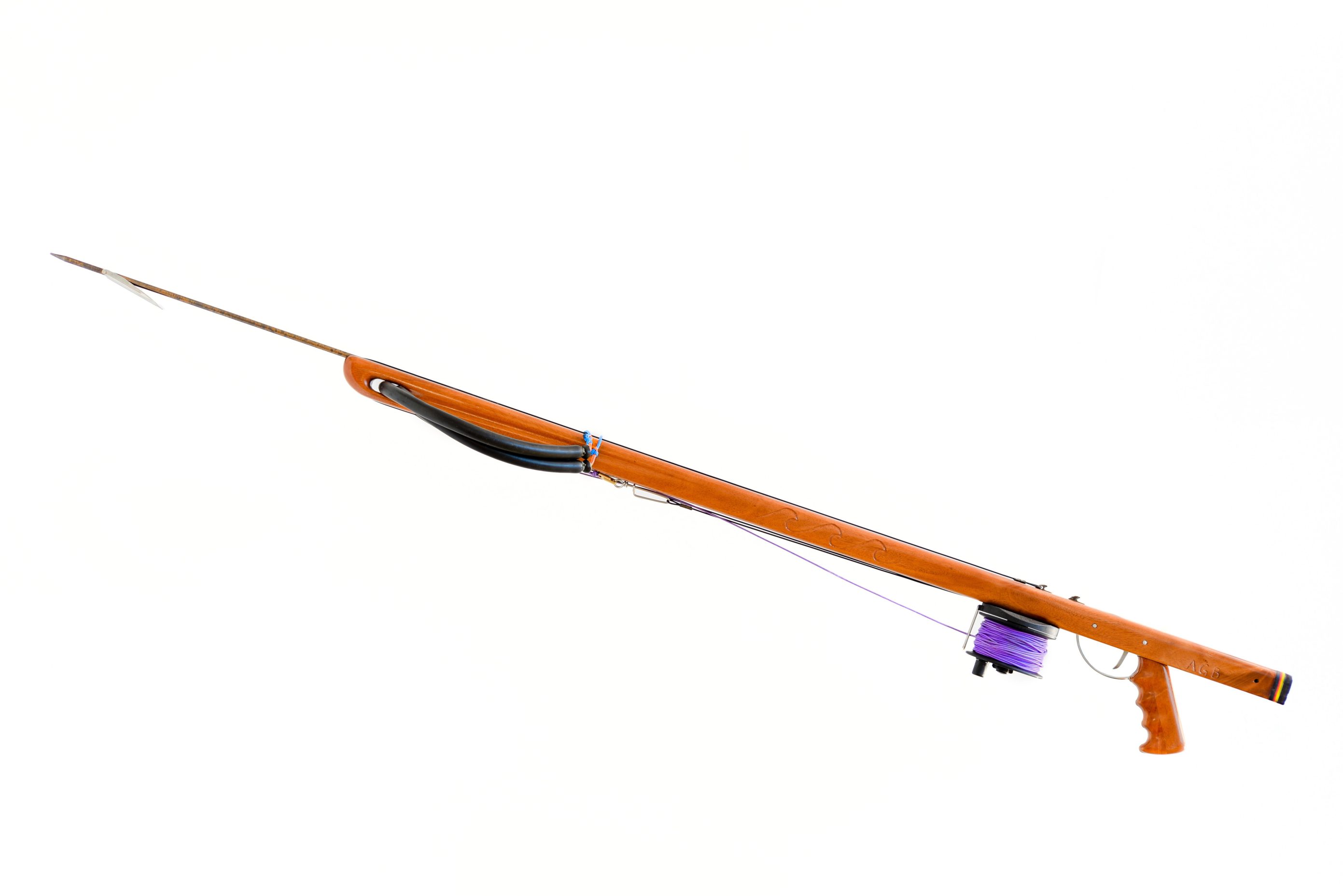 Triple C's Key West Special
The Key West Specials vary from 32 to 55 inches with a sleek design perfect for hunting the Florida Key's hogfish, grouper, snapper. Options of Burmese Teak or Cuban Mahogany grown here in Old Town Key West, Florida are available. "Swietenia Mahogani" has a long history, once used as the deck of ships of the Spanish Armada, it eventually becoming so prized it earned the name Wood of Kings. This wood by no means is easy to come by and looks incredible, especially from our small island.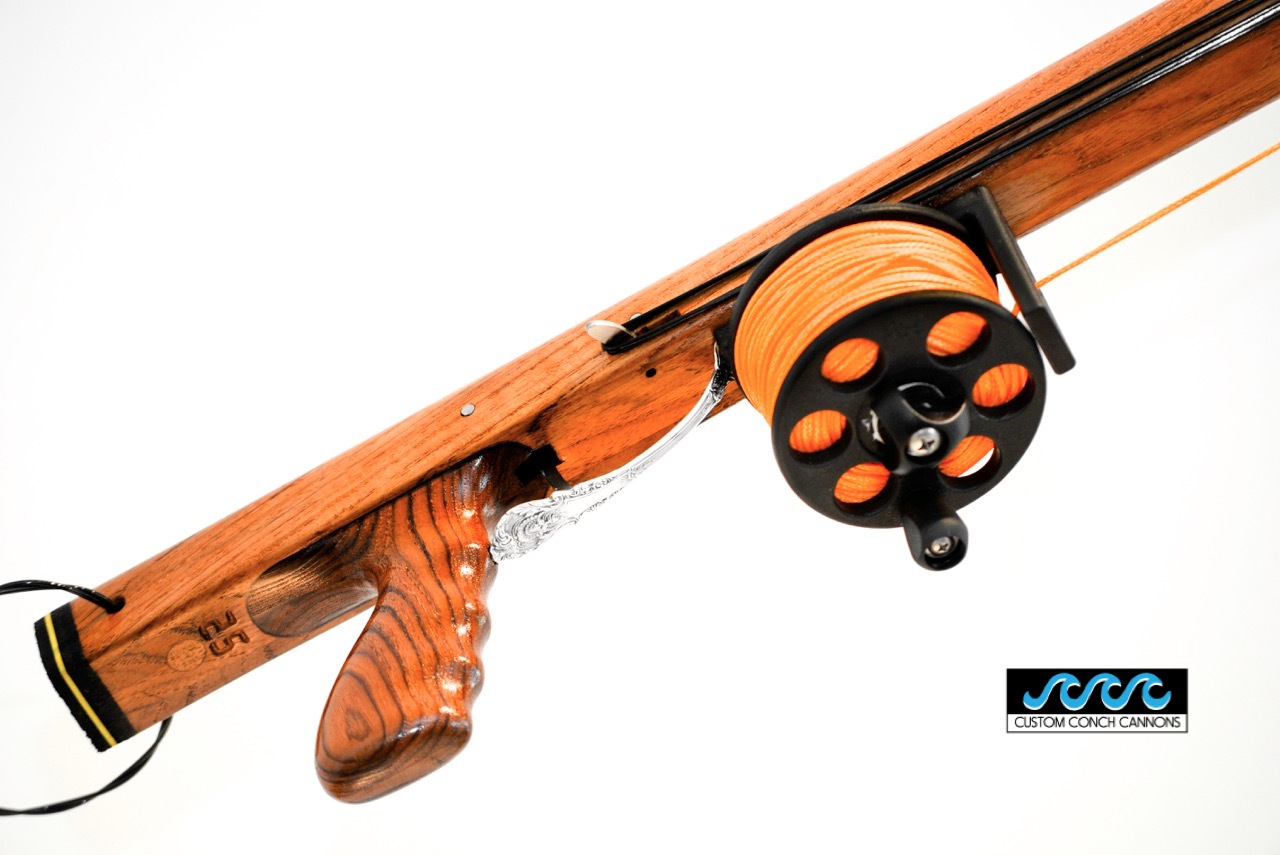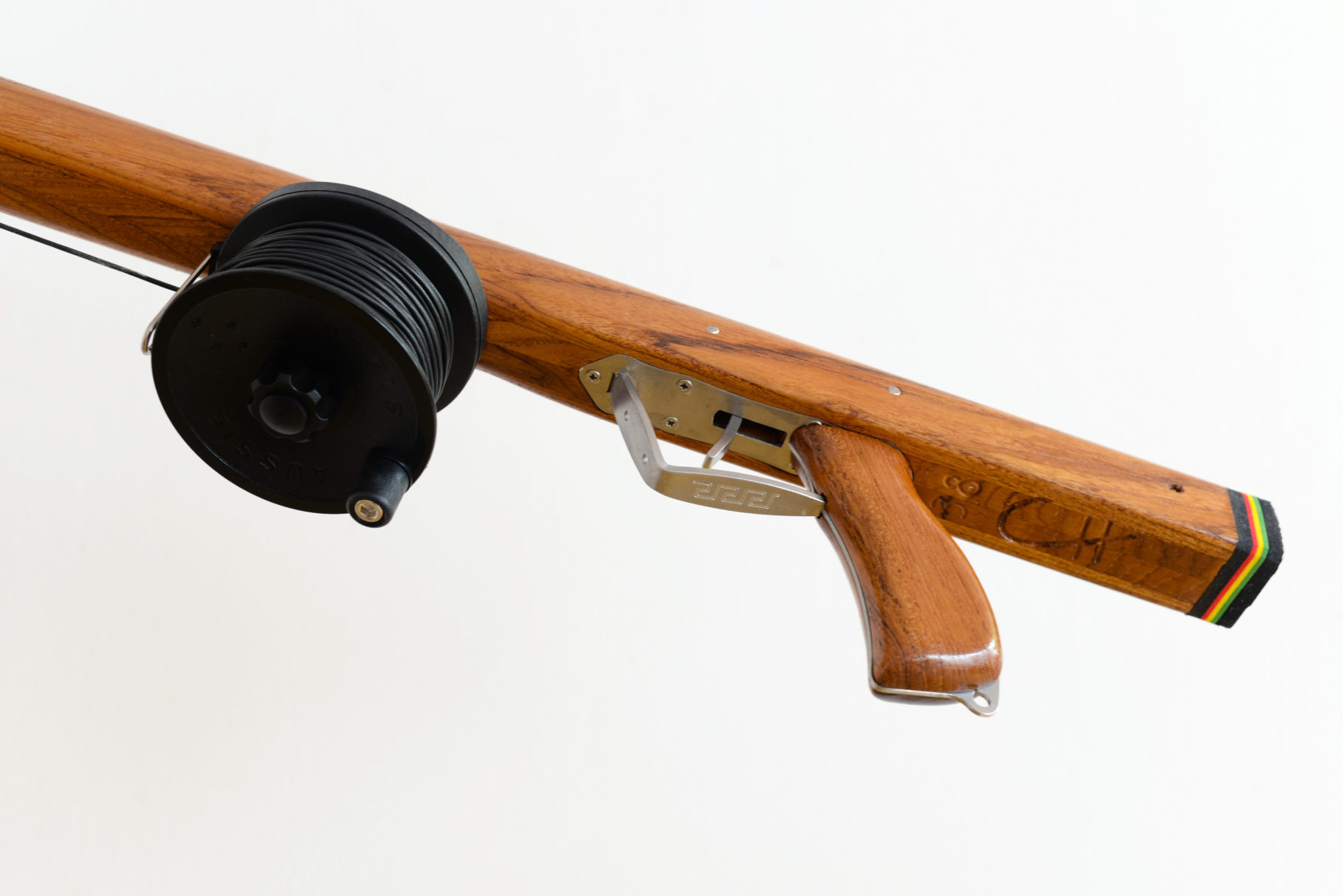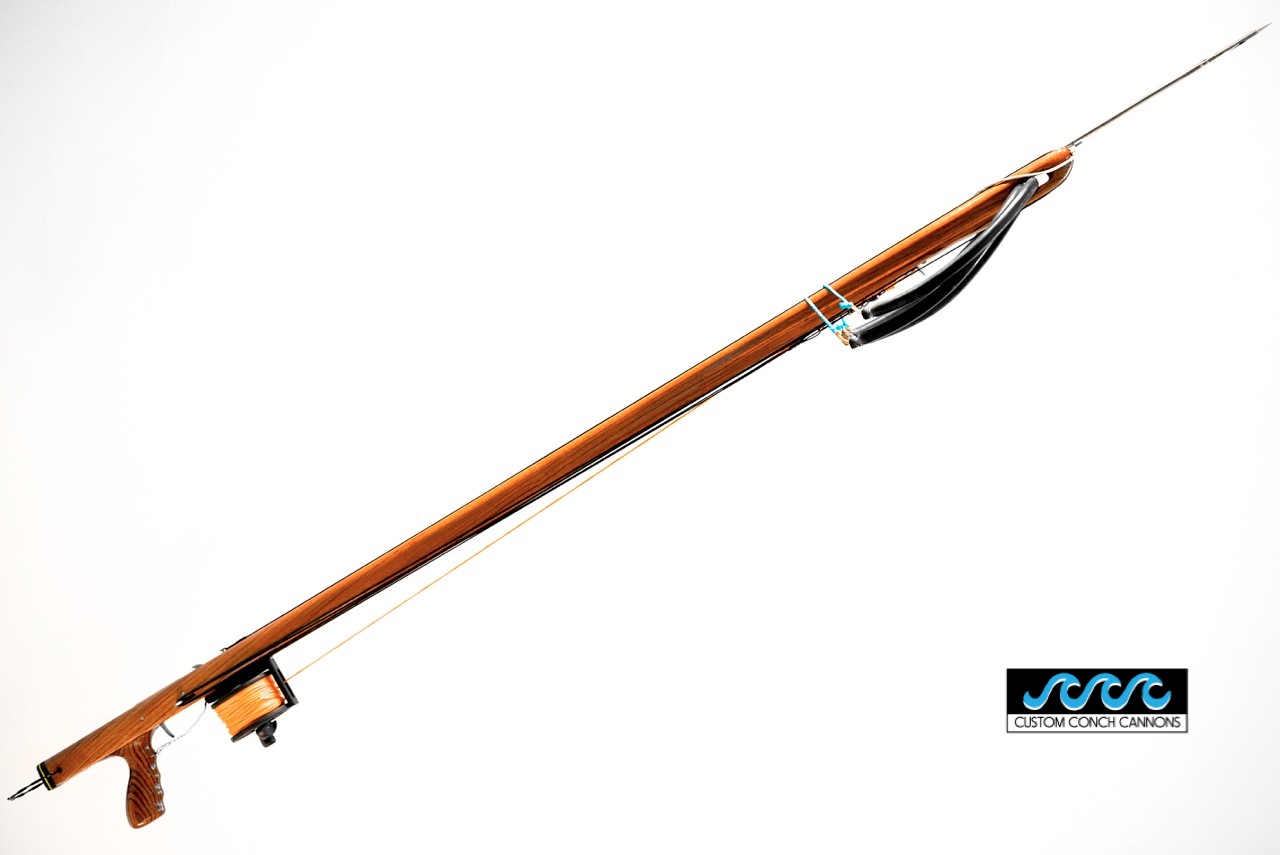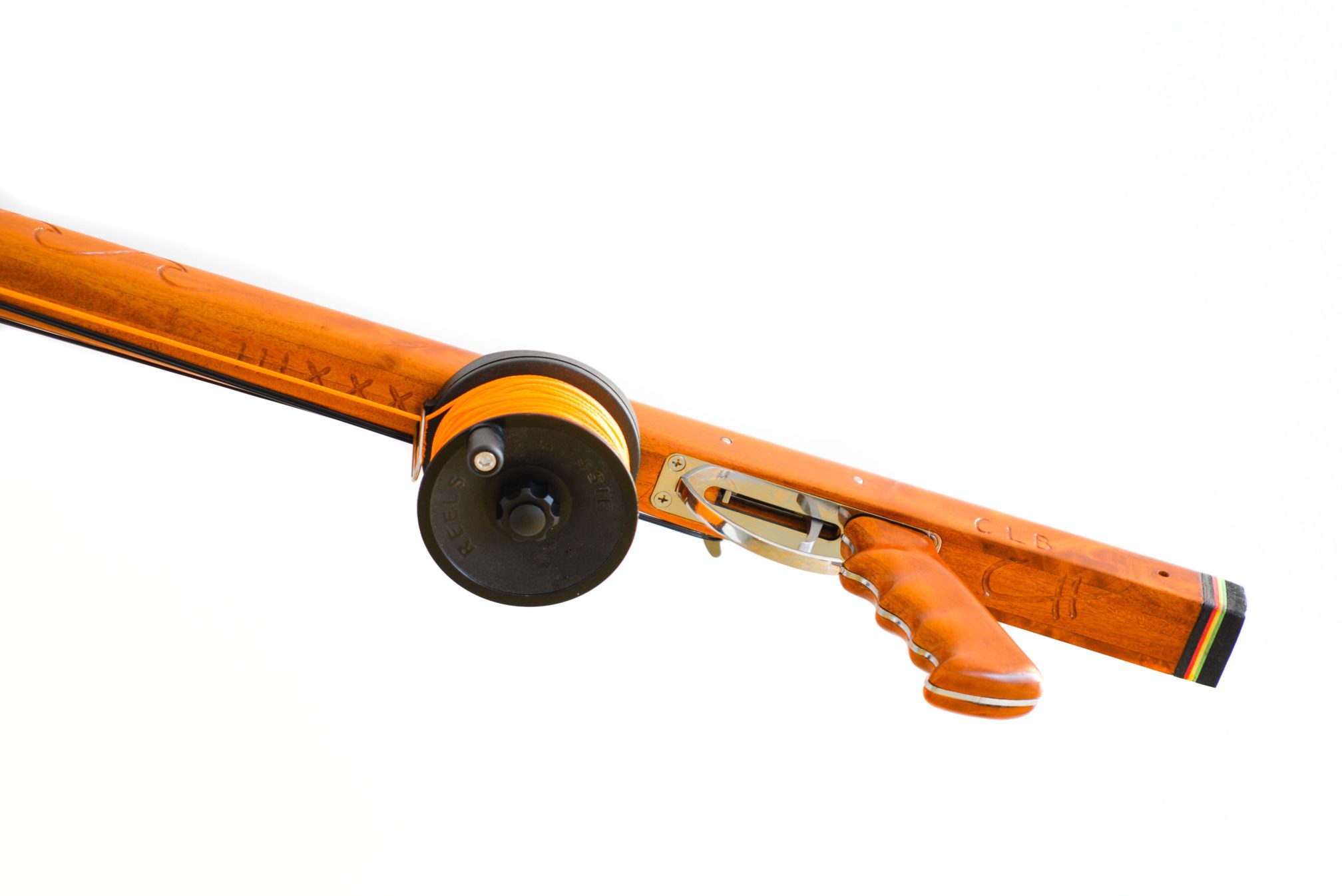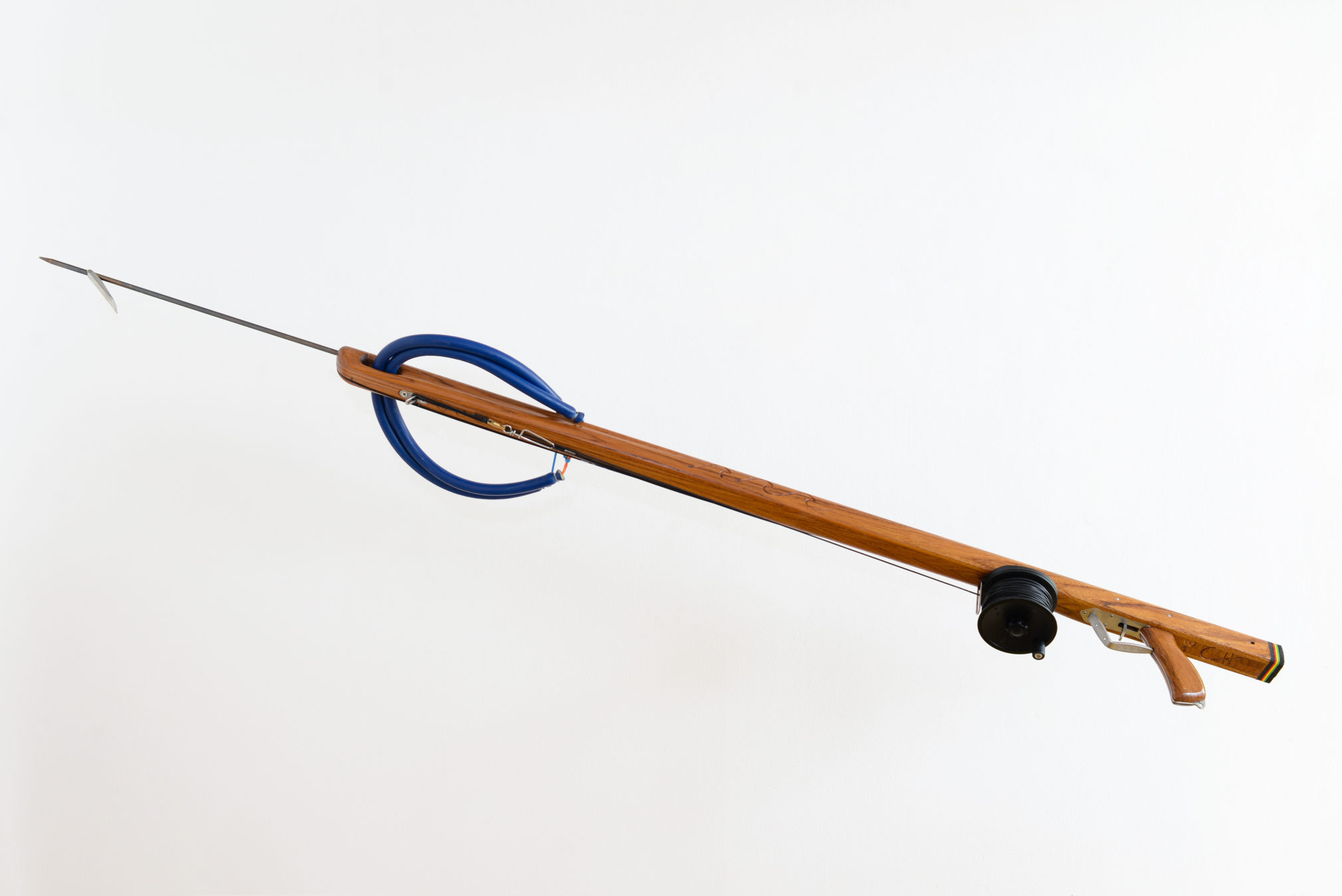 The Deep Reefer
These 55-63 inch Custom Conch Cannons are made from handpicked Burmese Teak. Bookmatched laminations & hand carved handles. My personal favorite because they have the capability to land any fish with a proper shot and rigging. From big pelagics to big bottom fish. These spearguns above have landed numerous wahoo 40-65lbs, 40lb Bull Dolphin, 45lb+ Black groupers, 30lb African Pompano, and many more large fish displaying their precision and power. *Available with Stainless Steel handle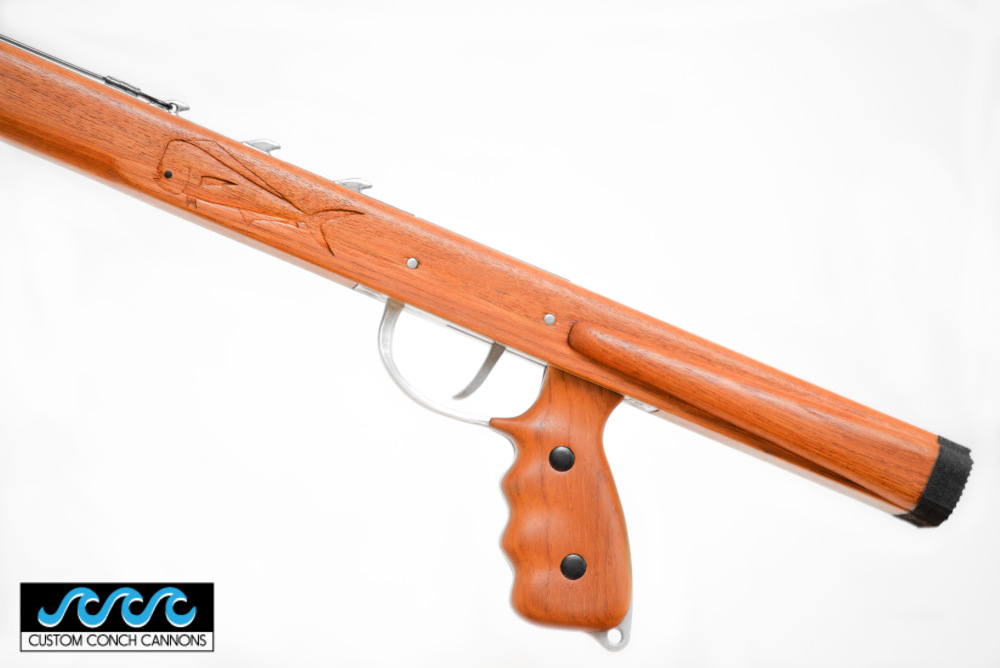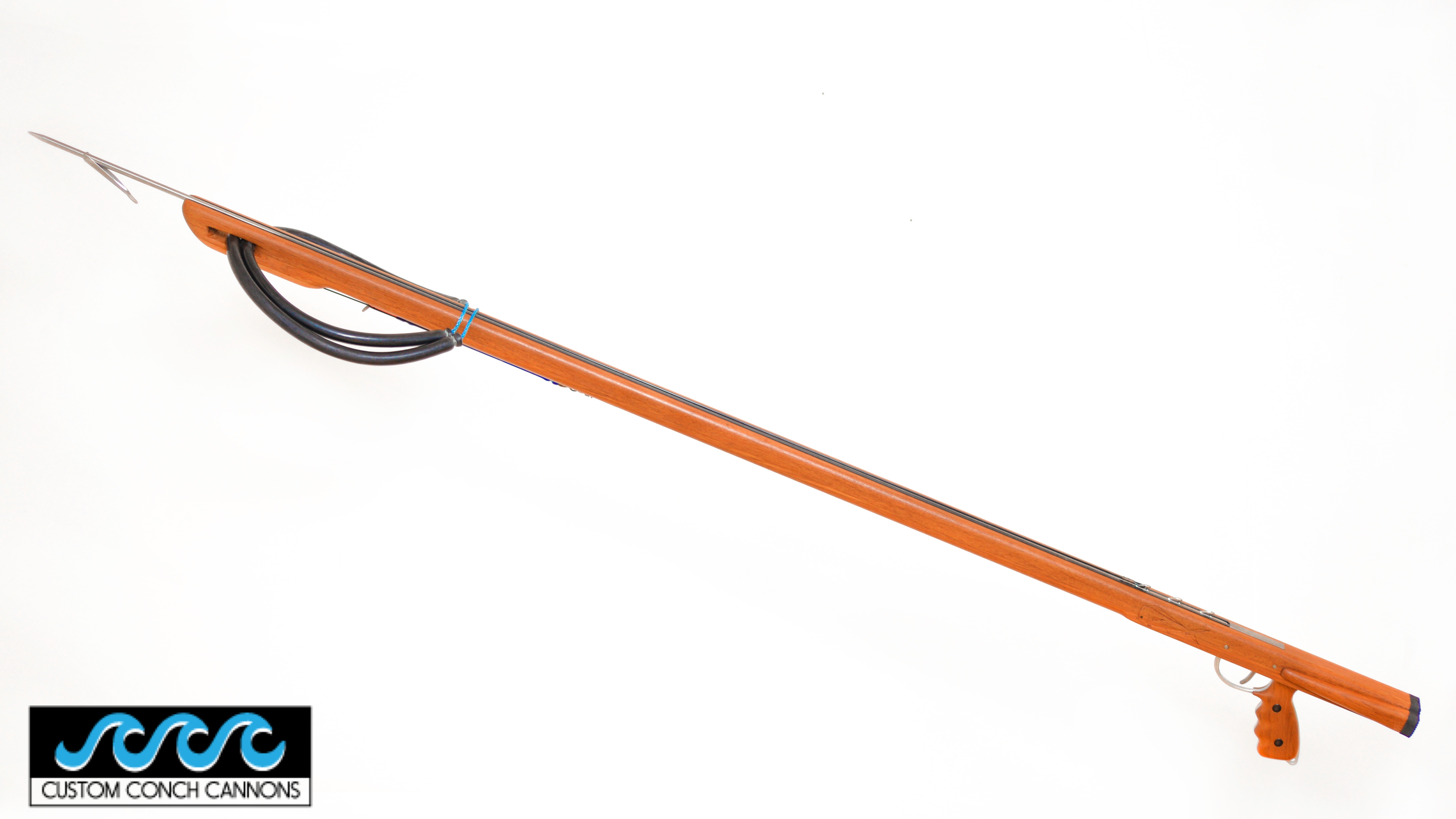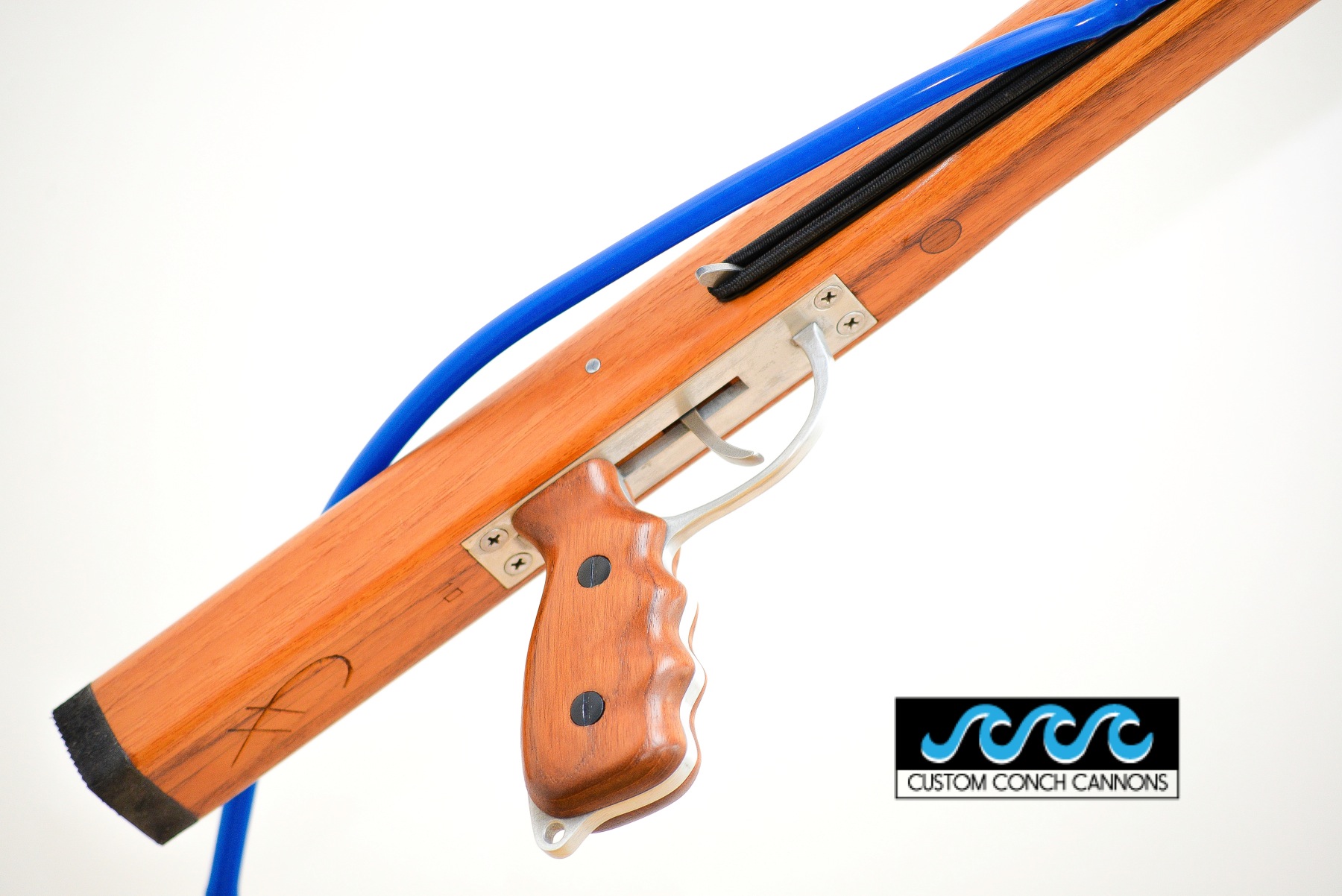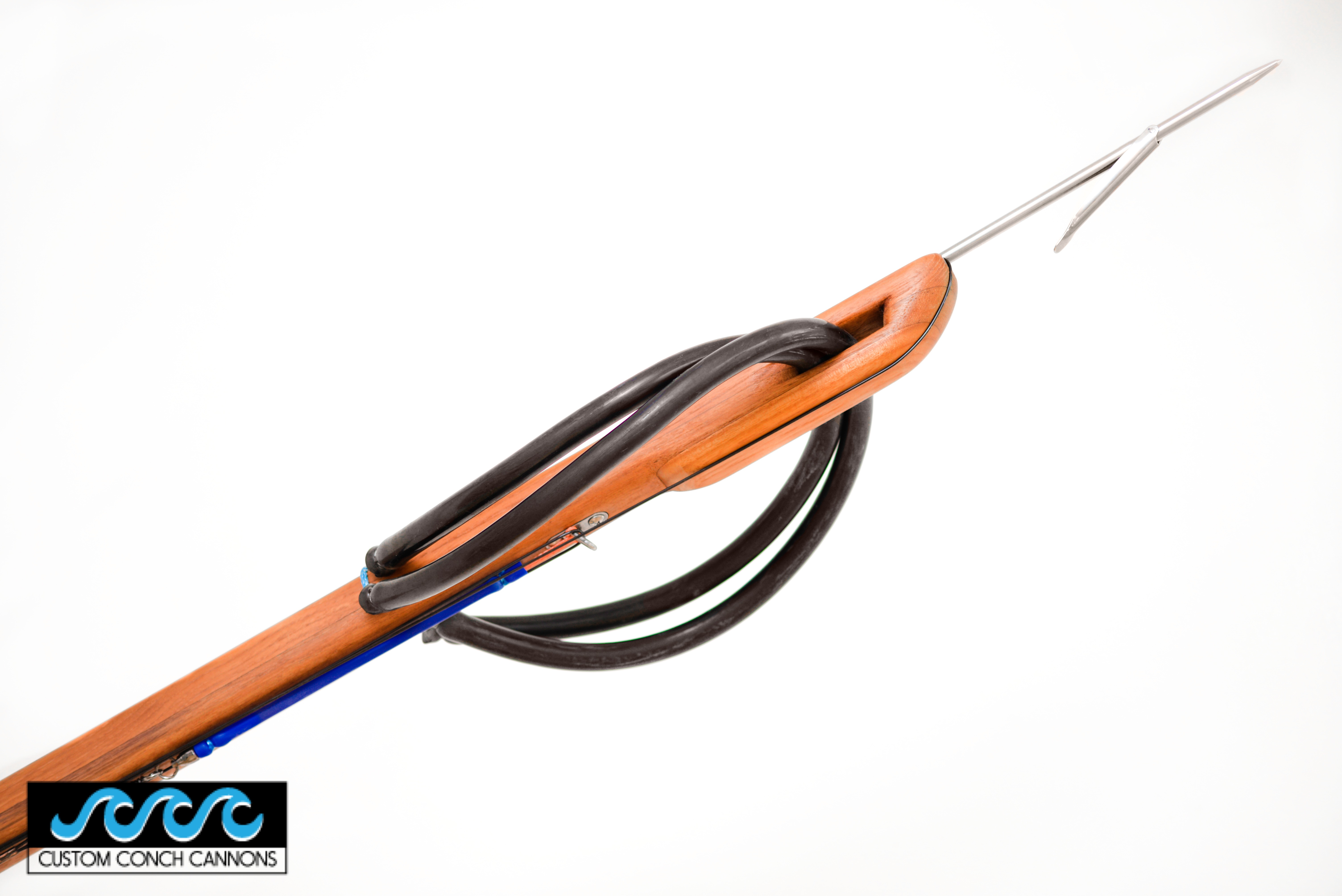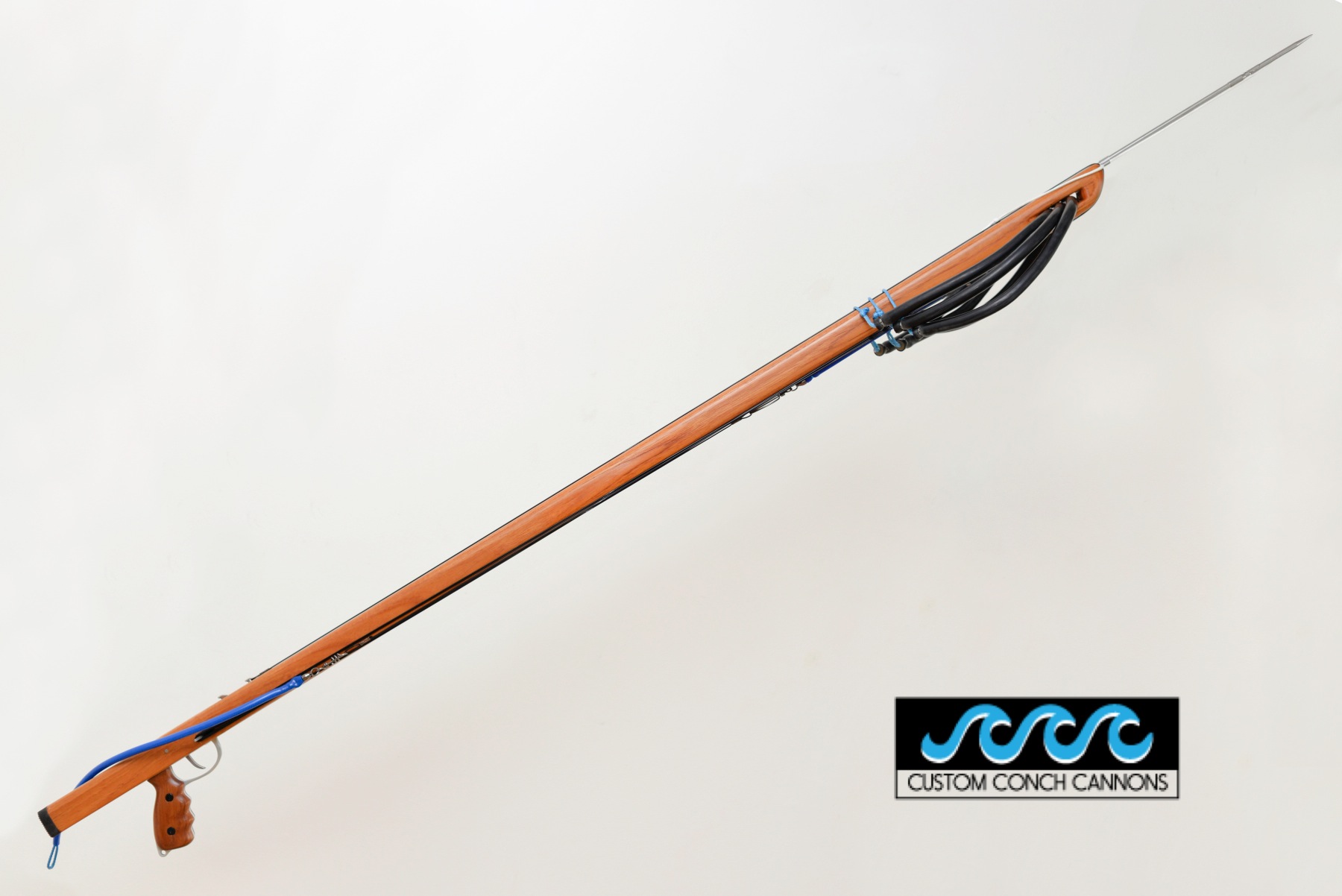 Blue Water Spearguns
These larger spearguns are made for large pelagic fish that you will find hunting the blue water. This teak design is made for peak performance while also ensuring comfortable loading. There are many options for these spearguns because when hunting large fish the right rigging is everything.
-Optional fins (slide 1 & 2) on the back help disperse pressure from loading these powerful bands while also helping with rear handle maneuverability.
-The sleek Mori slip-tip (slide 5) penetrates with a surgical precision and the spectra, rated for 900Ibs, prevents the tip from tearing out of the fish.
-Breakaway rigs (slide 3 & 5) can be included that are easily reattach able to the line anchor.
-The Dorado (slide 1 & 2) is hand chiseled with a piece of black coral for the eye. This black coral was given to my parents by Honduran shrimpers while they lived in Roatan 40 years ago on the 38-foot sailboat they built.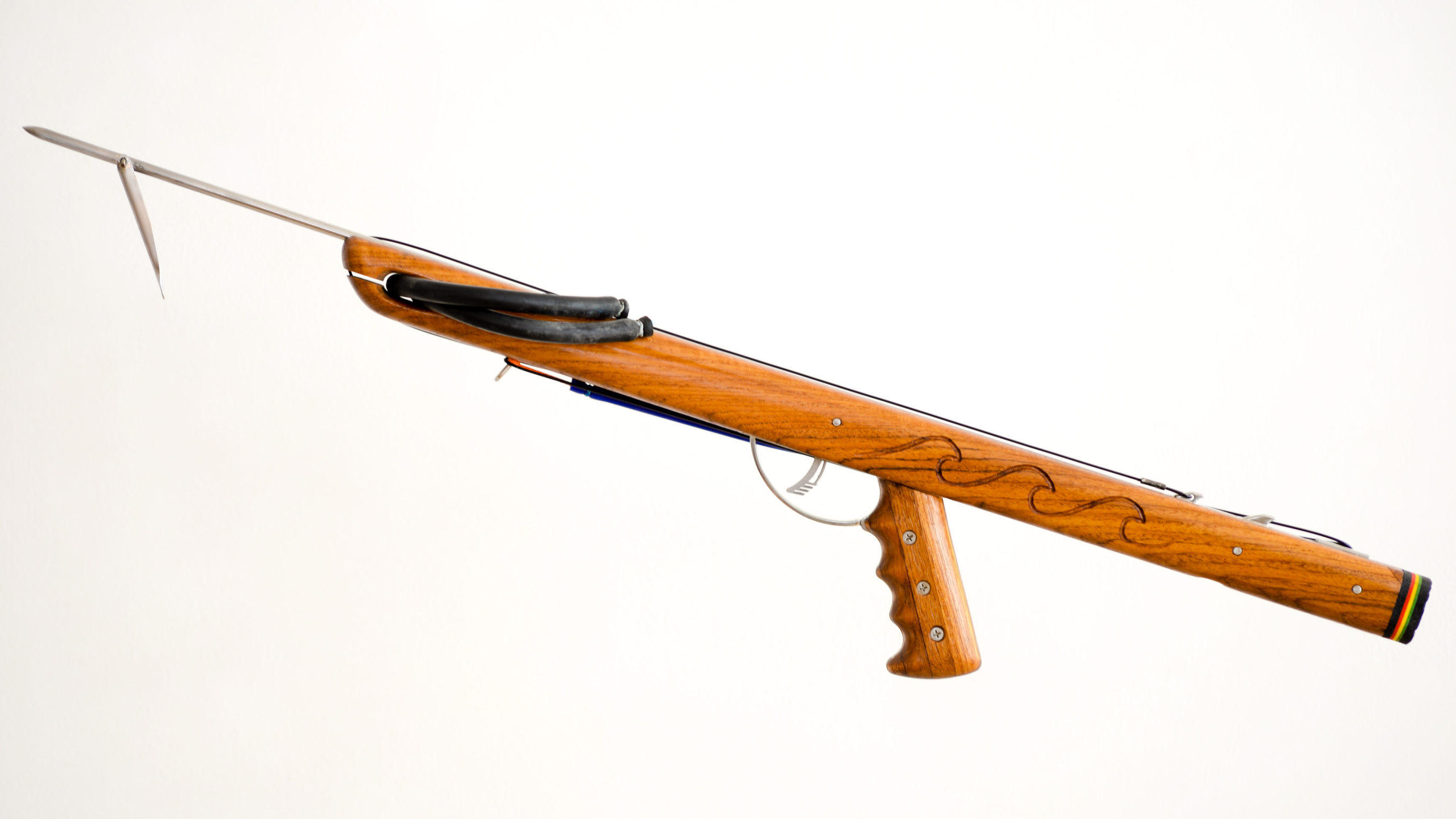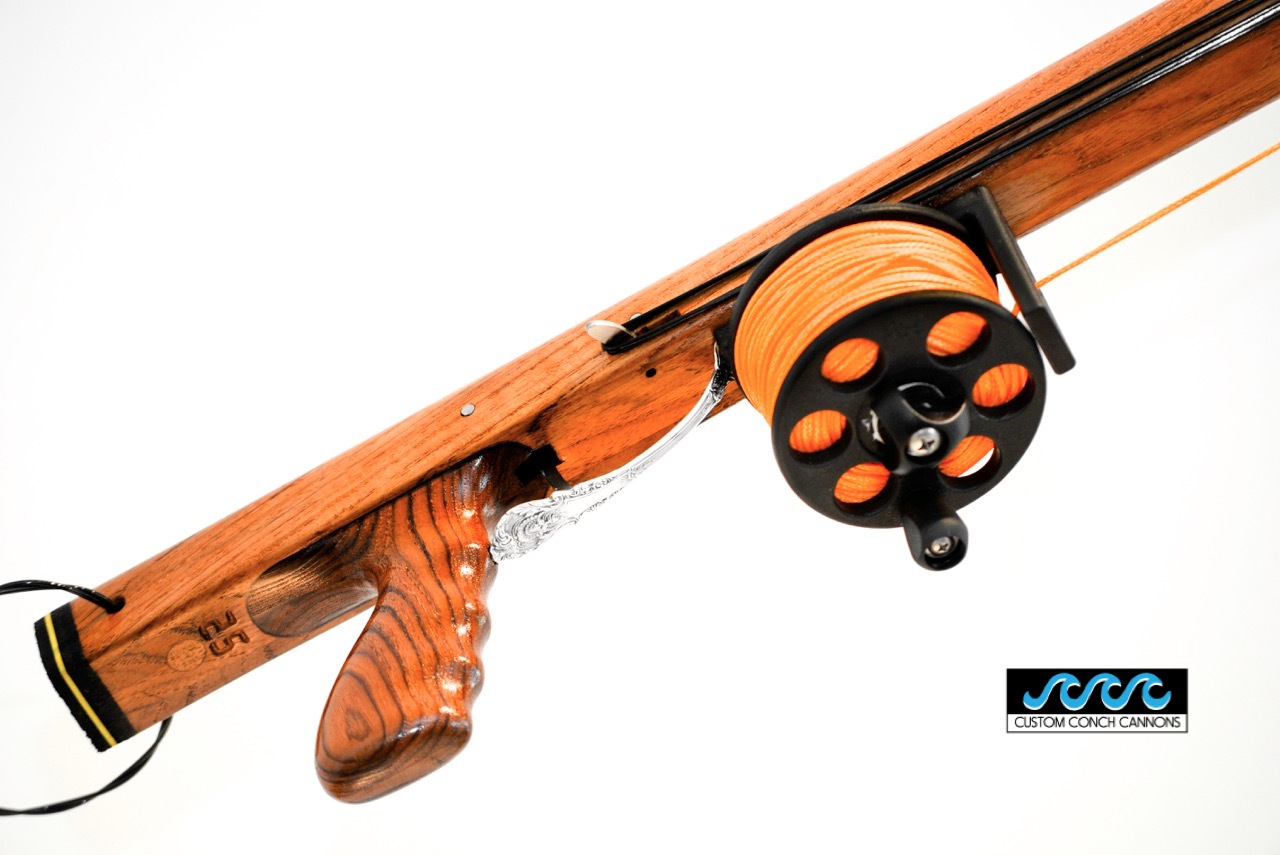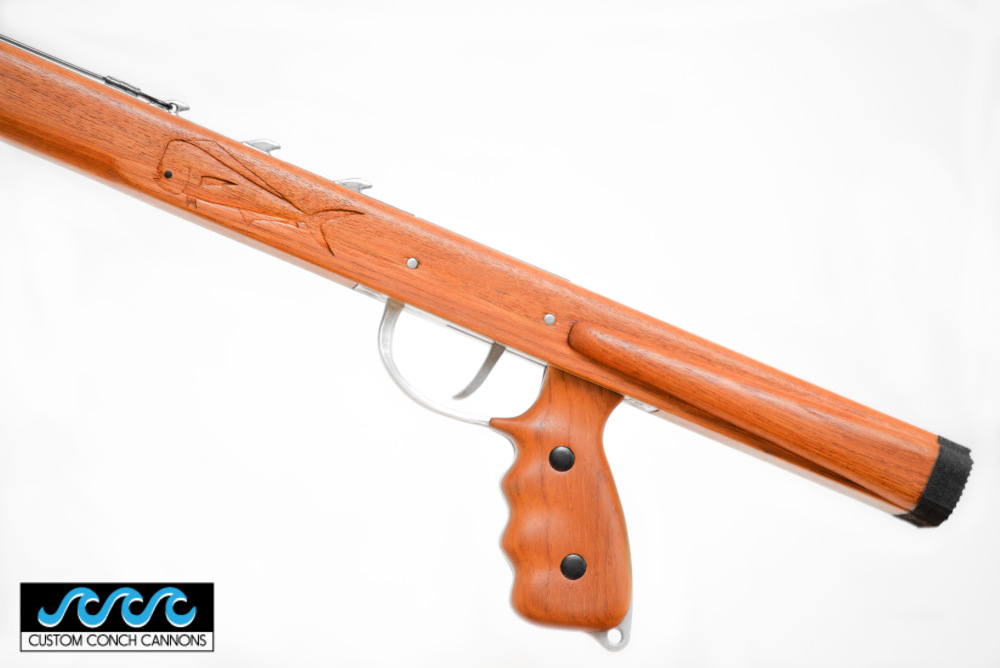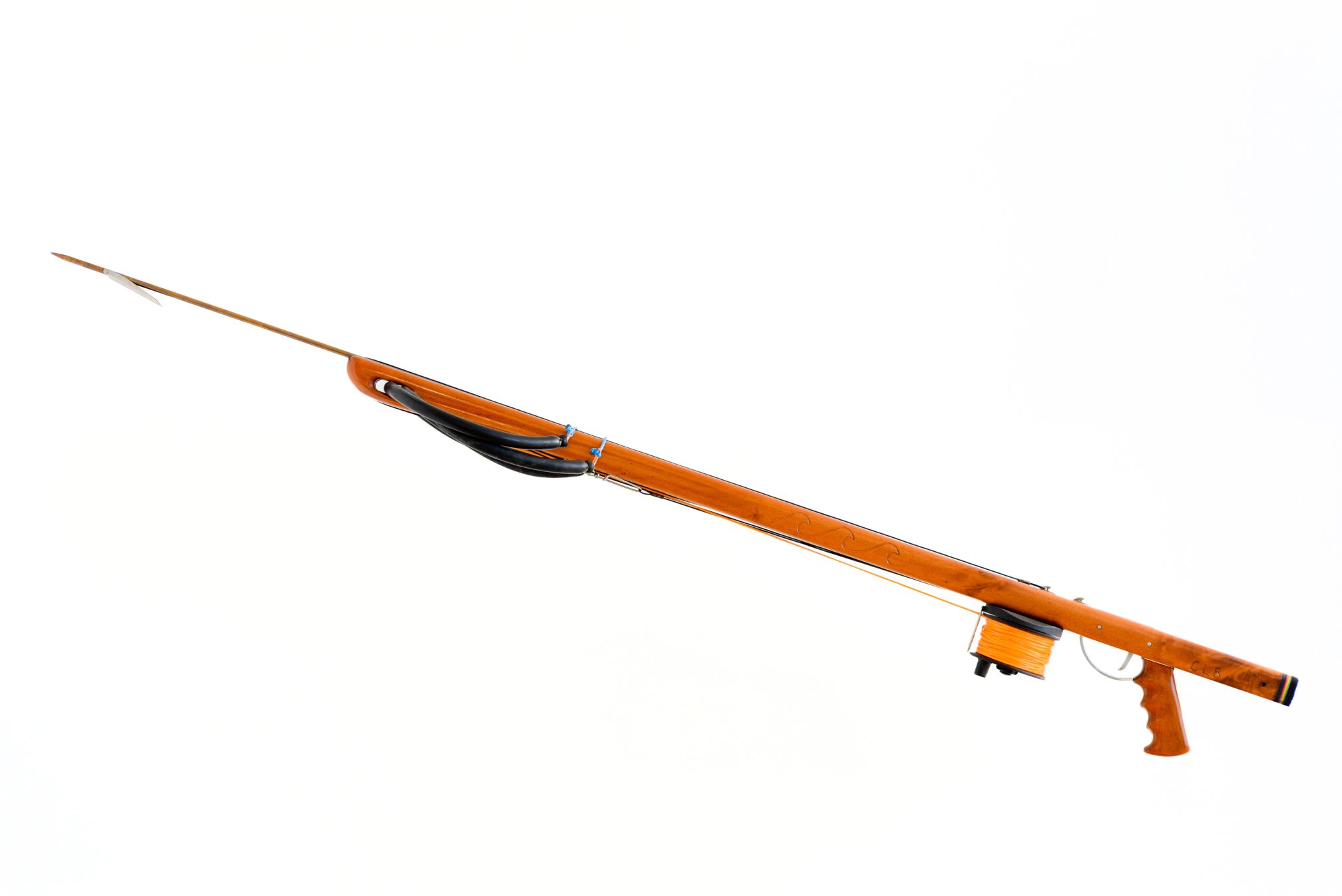 Special Orders
I enjoy working with customers in effort to make the right speargun for them. This 52 inch Conch Cannon was made from a 120 year old Key West sapodilla tree. This particular tree was planted in front of the buyer's house by his grandfather before it was unfortunately removed. Although not a traditional wood used for spearguns, it will still put dinner on the table need be.
Ask for price $